5 BEST Spanish Schools in Buenos Aires
For some time our guests have asked us to recommend the best Spanish schools in the city of Buenos Aires. After a long time we have taken the time to explore each of the spanish courses in the city and we have selected the best institutes for you.
1- Expanish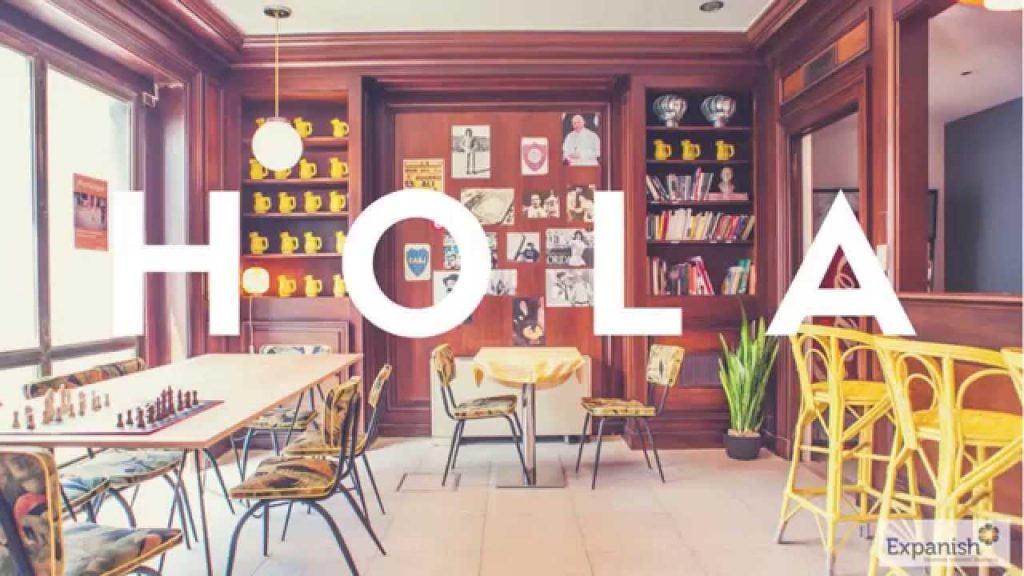 Expanish has many advantages. The first is its great location, it is 500 meters from 4 metro stations (A, B, E and D) being easily accessible from the most turistics parts of Buenos Aires : Palermo, centre, Recoleta and San Telmo.
The second virtue is its environment, there you will find a young and dynamic space. There is a very cool living room with couches and machines to drink coffee and meet new international friends. We have been visiting their venue this year and we have found a very good vibe, to learn Spanish but also to socialize in the break of the courses.
Location
2- Vamos Spanish Academy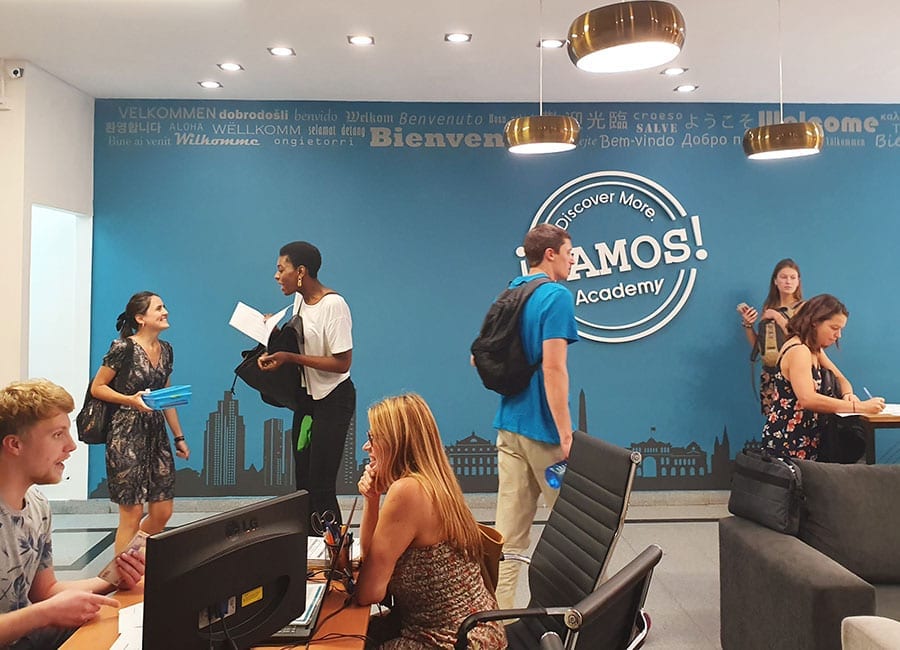 Vamos Spanish is ideal for those who are staying in Palermo and want to learn the language without having to take public transport. The area is surrounded by bars and pubs to go out for a drink after the course, which makes learning easier (and fun!). The school opened its doors in 2009 and has different course modalities: intensive, group, private classes, online and social and cultural activities.
Prices
They have group and individual classes. The group classes are 65 usd per week and the individual classes are 15 usd per hour.
Location
3- Elebaires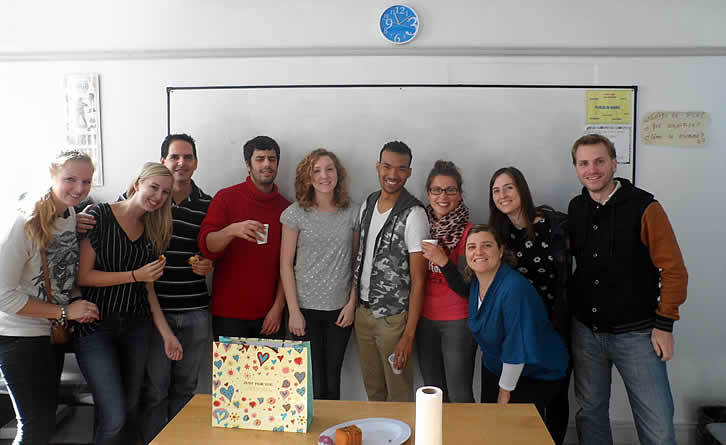 Elebaires is perhaps one of the institutes with the longest history in the city. They have opened its doors in 2005 and continues to these days with hundreds of students per year passing through its institution. They have always been localizated in city center but since 2019 they have moved to Palermo into a more relaxed atmosphere. It also has very competitive prices in argentinian pesos and tailor-made programs for those who want to study Spanish with an economic budget.
Location
4 – Vos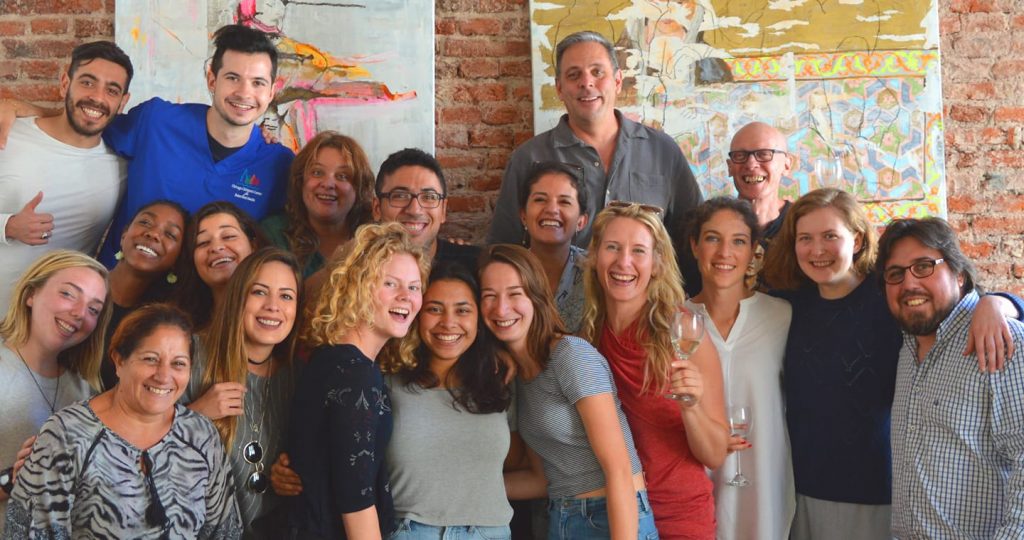 Another alternative for those who are looking for a school in Recoleta is VOS. It is as well one of the oldest spanish schools in Buenos Aires (we have been there in 2009 and they are still in the same place!). So it is also part of our recommendations.
In VOS Spanish school you will find an accessible course and good education quality for a fair price. Many of our guests of Piso Compartido have gone there due to the good location: you can get there by subway in 10 minutes from most of our houses.
Location
5- Piso Compartido: free spanish conversation classes
In Piso Compartido Buenos Aires we will start from March 2021 a free conversation workshop for foreign students. The only cost will be a tuition of 20 euros that will be used to take the free course throughout the year. The atelier will be on Monday, Wednesday and Friday mornings and it will be possible to attend freely with a maximum capacity of 10 people per day.
To free register, you must complete the following form.